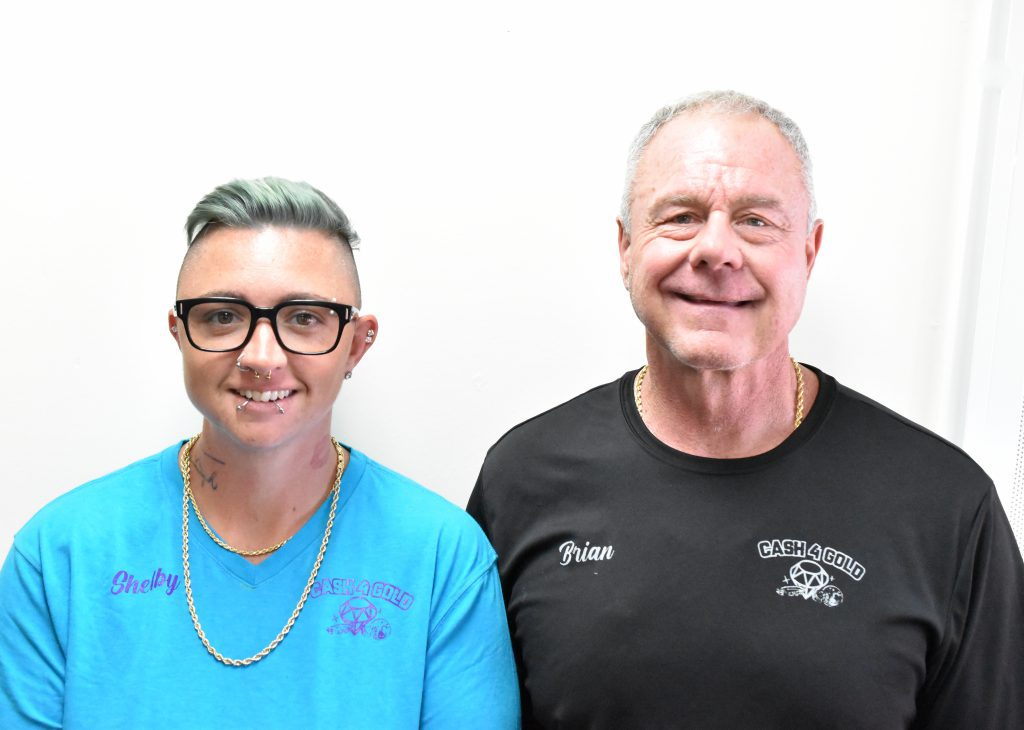 If you are in need of a little extra spending cash, chances are you have something sitting around the house, not in use but still of value. Maybe it's jewelry, coins or some sort of precious metal. Either way, we at Cash 4 Gold B&T Metals can put a dollar value on it and send you out the door with money in your pocket. We are family run and you can sit right here at the desk and watch us weigh and test all of your items. We pay the highest percentage for your gold and will personally beat any competitors' prices with a written estimate. Collectible coins might be pretty and historically significant, but what more can they do than hang on a wall or sit in an album? Instead you could exchange them for dollars and spend the money on something needed. Here at Cash 4 Gold, gold appraisals are always free!
Four Reasons To Choose Us:
We test and buy all gold, silver, platinum, palladium and diamonds. We buy gold and silver in any form including coins, jewelry, silverware, etc. We also buy small electronics and full estates as well. We will beat anyone's' price in writing. We take the time to personally look at, test and weigh each piece individually and we pride ourselves in offering the best customer service in town. With Cash 4 Gold, there is never any pressure to sell. We will always let you know the value of your items, honestly.

Payment & Shipping

Just like any other retailer, companies that provide cash for gold services have their own unique methods and formulas for their pricing and payment options. It's a good idea to shop around for the best price for your gold. We will pay you cash for your items and will beat any written quote.
Process

The best cash for gold services provide clear, detailed instructions about selling your gold for cash. Providing precise instructions gives the company credibility and gives you more comfort in shipping your valuables. We will walk you through every step of the process.
Locations

Many cash for gold services are only available online. However, some services as we do, also feature physical stores located across the country. A retail store is an advantage if you prefer face-to-face communication and don't want to wait for the mailing process. We sell items online but only purchase your items in store.